The Whitby Ghost Book: Hauntings Legends & Superstitions Audio Download – Unabridged
Paul Fitz-George (Author), Time Winters (Narrator)
A collection of 22 supernatural tales about the old seaport of Whitby on England's beautiful and mysterious North East Coast. Stories include tales about ghosts, vampires, the fairy folk ,and the ancient customs and superstitions of the town's sea-folk, all of which paint a suitably spectral sketch of the ghostly goings on in this famous old town over the centuries. The origins of creatures and specters from the imaginations of Bram Stoker and Wilkie Collins feature in this book, put together by the former Collector of Dues of Whitby Harbour, Paul McDermott (now Paul Fitz-George since taking his wife's prestigious family surname…a new man in every sense!). Also included in this book is the research he carried out on some of the more ancient tales of this one-time Viking, Norman, and, in particular, 18th-century ship-building port, this carried out in the famous and fascinating archives of The Whitby Literary and Philosophical Society, of which he was a member.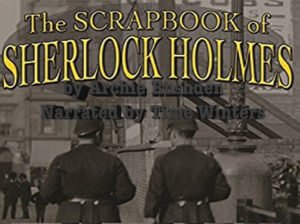 The Scrapbook of Sherlock Holmes Audio Download – Unabridged
Archie Rushden (Author), Time Winters (Narrator), MX Publishing (Publisher)
Ten new and original tales of the master detective, told by his loyal friend and assistant, Dr. Watson. The world may not yet be ready for the giant rat of Sumatra but it will assuredly be eager for these stories of murder, kidnap and theft. Here are tales of a walled-up corpse, a gun-toting American, a sealed-room with a difference, and mysterious disappearances, all in the traditional Conan Doyle style. The game is decidedly afoot, as governments totter, dark secrets are exposed, and Scotland Yard's finest stumble and blunder. There are more mysteries solved here, though, than just those brought before Sherlock Holmes – learn at last the truth of his university education, of his first paid case and even his philosophy of toast!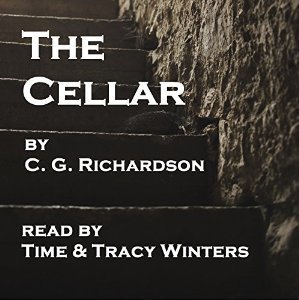 The Cellar
Written by: C. G. Richardson
Narrated by: Time & Tracy Winters
Length: 3 hrs and 57 mins
Unabridged Audiobook
Private Ike Lowery, a Union Infantryman from Illinois, wakes up in a strange place, short on memories, weak from hunger and blood loss from a head wound, and with a broken leg. He discovers that he is the "guest" of a Confederate widow in whose dooryard his squad was ambushed. Ike worries about his sanity due to his memory loss and the constant commentary in his head from a fallen comrade who finds Ike's situation amusing. Ike soon learns that Mrs. Pendleton has wounds of her own and that her charity towards her visitor has limits and she has ulterior motives that could be hazardous to the young soldier as he fights for his life and his sanity in "the cellar".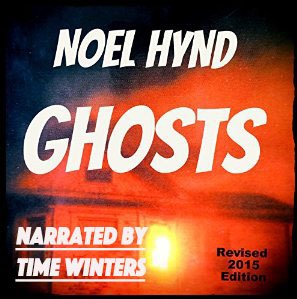 Ghosts
Length: 17 hrs and 56 mins
Unabridged Audiobook
4.00 (142 ratings)
Nantucket Island. Quiet. Peaceful. Idyllic. For Oscar-winning actress Annette Carlson, it is the perfect refuge from a demanding career. For brilliant burned-out cop Tim Brooks, it's a chance to get away from the crime-ridden streets of the big city. And for Reverend George Osaro, ghost hunter, it is about to become a place of unspeakable terror.
 Excerpt from GHOSTS: 2014 EDITION by Noel Hynd. Narrated by Time Winters. (Copyright, Noel Hynd 2014-2015) Available at Amazon.com.
The Lost Boy: A Haunting in Connecticut: The Ghost Stories of Noel Hynd, Number 5
Written by: Noel Hynd
Narrated by: Time Winters
Length: 10 hrs and 53 mins
Unabridged Audiobook
4.20 (15 ratings)
In the small Connecticut town of Wilshire, James Corbett, senior member of a local outlaw family, has been hideously murdered. For Ellen Wilder, new editor and owner of the local newspaper, the gruesome killing is as disturbing as the irrational fears it has triggered within her. She is left doubting for her own sanity. For State Police Detective Michael Chandler, the murder is only a hint of trouble to come… and an eerie echo of his own near-death experience.